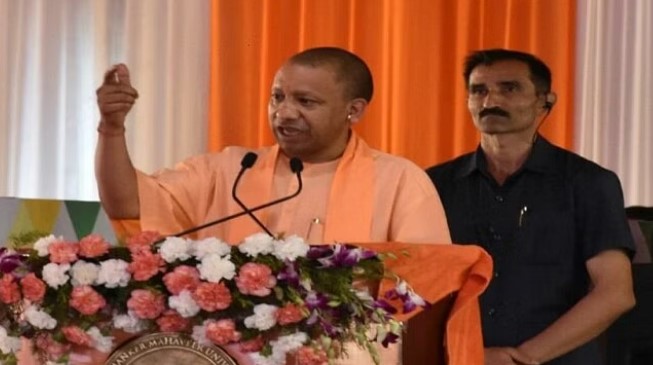 Uttar Pradesh, Moradabad March 18, 2023: Chief Minister Yogi Adityanath said that the state government will provide employment to one crore youth in four years. UP will become a new center of education. For this, a new university is being established. Government University to be built in Mandal will be built in Moradabad. The government has started the construction process.
He was addressing the convocation ceremony held at TMU on Friday. Earlier, the Chief Minister honored the meritorious students of TMU. 104 students were honored with gold, 103 students with silver and 98 students with bronze medals. The CM said that three more universities would be set up in the state.
The government started action to make Moradabad University. Not only this, the state will be developed into a pharmacy hub. Soon Uttar Pradesh will become the biggest economic power of the country. In the convocation ceremony, CM Yogi also told the students about the Prime Minister's five vows.
He called upon the educational institutions to be associated with the National Education Policy. The CM enumerated the achievements of the government during the Corona transition period. Two crore 20 lakh people were vaccinated against Corona. Said that remember doctors, you will get satisfaction only by service. BJP state president Chaudhary Bhupendra Singh thanked the CM for attending the programme.
On the other hand, State Finance Minister Suresh Khanna said that half of the suffering of the patient goes away by the intimate speech of the doctors. TMU Chancellor Suresh Jain listed the achievements of the university. Said that TMU has the sixth place in the country in terms of research and patents. During this, BJP MLA Ritesh Gupta, MLC Dr. Jaipal Singh Busy, MLC Gopal Anjan, MLC Satyapal Singh Saini, MLC Hari Singh Dhillon, District Panchayat President Dr. Shefali Singh etc. were present.