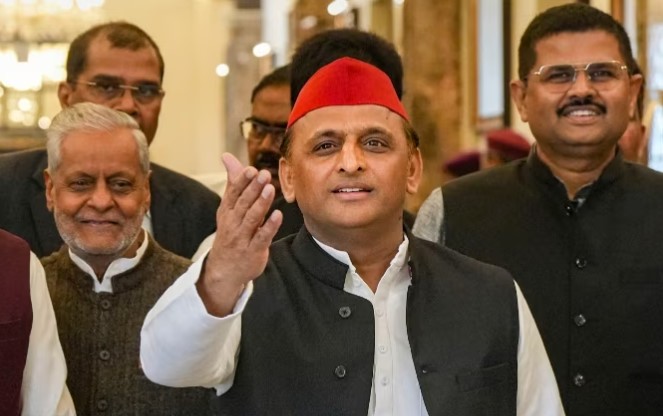 Samajwadi Party chief Akhilesh Yadav has said that the BJP will face defeat in all 80 seats in the 2024 Lok Sabha elections. He also accused the BJP of not fulfilling its poll promises. After the SP meeting in Kolkata, Akhilesh said- "BJP people make promises when they need votes. People's expenditure and unemployment have increased in the past. But they (BJP) have not fulfilled any promise made before the elections."
Akhilesh advised Congress that it is necessary to defeat BJP in 2024 elections, so Congress and other parties should decide their role. He said, "The chief ministers of many states are trying to form an alliance that can work together. Chief Minister of Telangana K. Chandrasekhar Rao is making such efforts, Tamil Nadu CM MK Stalin, Bihar Chief Minister Nitish Kumar and West Bengal CM Mamata Banerjee are also making the same effort." Akhilesh said that the name of the alliance will be decided later.
'SP will leave no stone unturned to ensure BJP's defeat'
Referring to the political resolution passed at the two-day national executive, the former Uttar Pradesh chief minister said his party would leave no stone unturned to ensure that the BJP is defeated in Uttar Pradesh and the country in next year's elections. Yadav said, Uttar Pradesh is the only state which can stop the BJP as it has the maximum number of seats. We will defeat BJP in Uttar Pradesh. The whole country is looking towards SP.
'BJP working for big corporate houses'
Akhilesh Yadav said, BJP has told many lies, be it diesel-petrol or LPG prices or increase in prices. He said that the saffron party is working for big corporate houses.