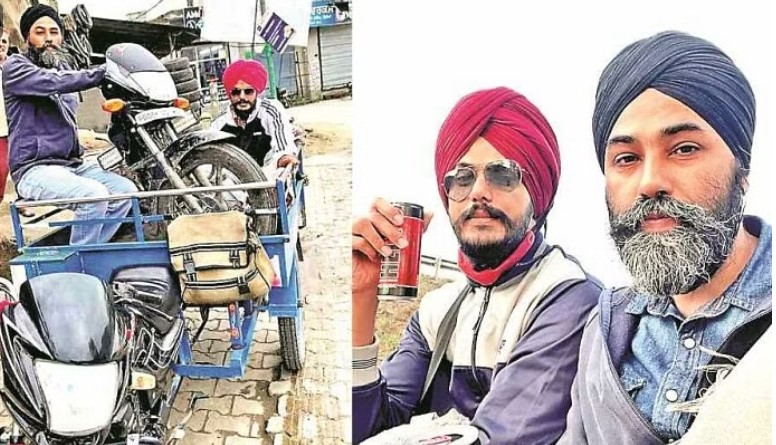 Waris Punjab De Jathebandi's Canada-based NRI wing has turned against the president of the organisation. The NRI wing has written an emotional letter to the Jathedar of Shri Akal Takht Sahib, Giani Harpreet Singh, demanding that a committee be constituted to evaluate the activities of Amritpal for six months. On the basis of the report of this committee, action should be taken according to Sikh religious dignity by declaring Amritpal guilty for misleading the Sikh youth and the Sikh Panth.
In a several-page letter to Singh Sahib, the NRI members said that Amritpal used to say that he would stand in the first row and make sacrifices for his comrades. Will not run away leaving them alone. Will eat the first bullet of the police on his chest. If any of his accomplices is caught, he will take a big action like Ajnala police station siege.
Amritpal misled the youth of Punjab in the name of religion and creed and tried to influence the situation by following him.
When the police and security agencies started arresting the youth of Punjab for their association with him, he himself absconded and is trying to be truthful by releasing different videos. There is no place for fugitives in Sikhism.
In the letter to Singh Sahib, the members of the NRI wing said that AAP took meaningful decisions understanding the situation and played a good role in getting the youths detained by the police released by warning the government.
Now it is requested that a committee should be constituted to investigate Amritpal and his real truth should be brought before the Panth. He said that Waris Punjab De Sangathan was a social group, whose name has also been maligned by Amritpal. The instructions given to you by releasing two videos from Amritpal should not be considered.