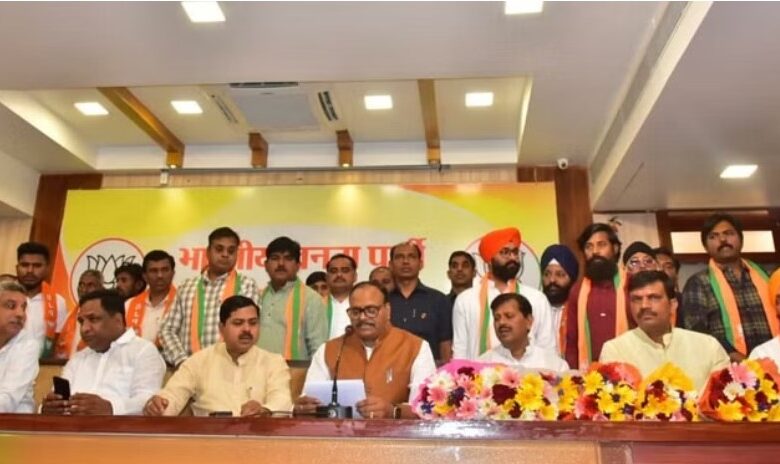 Before the first phase of voting in the UP civic elections, the change of leaders continues. On Thursday, many leaders including District Panchayat member Palak Rawat from Sarojini Nagar of Samajwadi Party took membership of BJP.
Similarly, many Congress leaders also became BJP. The metropolitan president of the Congress joined the BJP. Dilpreet Singh DP has taken the membership of BJP. Apart from this, Ranveer Singh Kalsi, who contested the election of corporator on Congress ticket, and Congress city general secretary Sanjay Giri also joined BJP.
Deputy Chief Minister Brajesh Pathak gave party membership to all the leaders. Earlier, Shahjahanpur's mayor candidate Archana Verma had left SP and joined BJP.
On Thursday, SP's Haidarganj second ward councilor Tara Chandra Rawat also joined BJP.