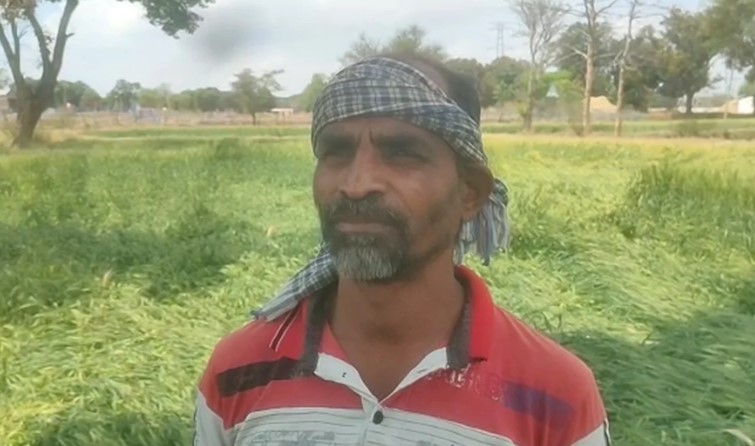 Chhattisgarh The inclement weather for the last four days in Gorela-Pendra-Marwahi (GPM) district has left farmers worried. Due to the unseasonal rains, standing crops in the fields have been ruined. The farmers cultivating wheat and vegetables have suffered the most. Till now no official from the administration has reached to see the damage. At the same time, the officers are talking about getting the survey done soon and compensating for the loss. However, even in this, the hope of the farmers who do not have crop insurance is less visible.
Changes in the weather and rains due to Western Disturbance have caused a lot of damage to the farmers. About 39 mm of rain has been recorded in the district in the last four days.
While unseasonal rains have benefited the summer paddy crop, the wheat crop which has reached the stage of maturity has also been ruined. The standing crop of wheat fell in the fields due to heavy rains accompanied by storm. This has caused a double whammy on the farmers. Now the farmers will have to spend extra to get their crops cleaned.
On the other hand, rains have also become a disaster for the collection of Mahua, the wild flower which is the mainstay of the tribals' lives. The stockpile, which used to last about a month, has reduced by at least 10 days. Along with this, Mahua kept for drying in homes is also getting spoiled. At the same time, the Agriculture Department has not yet done a survey of the loss caused to the farmers.
SDO of Agriculture Department S Kumar says that the loss will be assessed soon. The farmers who have taken crop insurance will get compensation from the insurance company. Efforts will be made to compensate those who have not taken insurance under RBC 6-4.