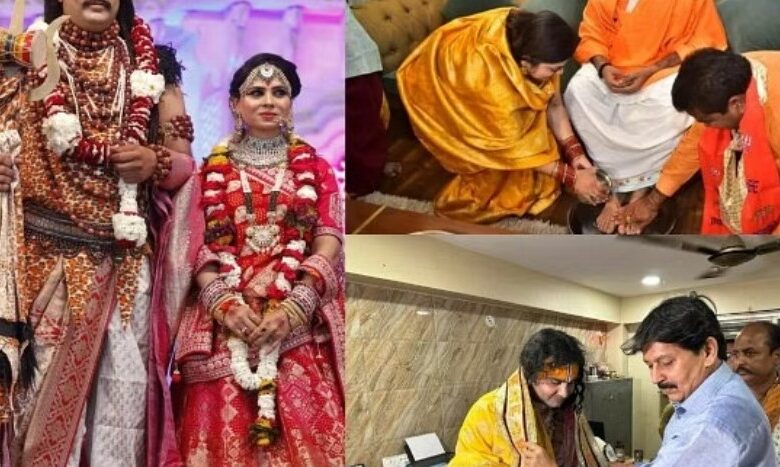 Assembly elections are to be held in the state this year and MLAs, ticket aspirants are resorting to Bhagwat stories to woo voters. The most expensive storyteller Pradeep Mishra is in high demand among MLAs. So far four MLAs have spoken to Mishra in their constituencies. Bhagwat Katha has been done in six assembly constituencies in the election year and now Satyanarayan Patel, who lost the election last time in number five assembly constituency, is conducting Bhagwat Katha from Jaya Kishori. Mahendra Hardia, the present MLA of number five area, has not yet got any story done.
Number two assembly constituency at the forefront
Bhagwat Katha is the number two assembly constituency at the forefront of providing food stores. MLA Ramesh Mendola has so far done the story of Pradeep Mishra, Bageshwar Sarkar and Aniruddhacharya in his constituency. Congress MLA Sanjay Shukla is also following his footsteps. The story of Pradeep Mishra, Jaya Kishori has happened in his constituency as well.
Rau MLA Jeetu Patwari, Depalpur MLA Vishal Patel have also tried to help the people of the area by getting stories from Pradeep Mishra in their assembly constituencies. Water Resources Minister Tulsi Silavat has also got Bhagwat Katha done in his constituency.
Even before the by-elections held in the year 2020, Silavat had taken out several Kalash Yatras in the area to woo the voters. The Congress had also raised questions on the events when such yatras were taken out during the Corona period.
These MLAs did not resort
This year MLA Malini Gaur did not get any story done in number four assembly constituency. Apart from this, Mhow MLA Usha Thakur also did not take support of stories. Akash Vijayvargiya, MLA of number three assembly constituency, has also not made any story, but he keeps on taking voters to visit religious places.