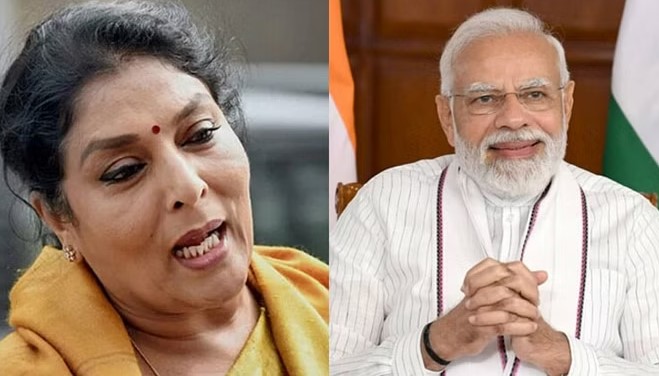 Congress leader and former minister Renuka Chowdhary says she will file a defamation case against Prime Minister Modi for being called Shurpanakha. Let us tell you that during his address in the House in the year 2018, the Prime Minister had taunted Renuka Chowdhary's laughter and indirectly compared her laughter to Shurpanakha, the main character of Ramayana. Now when the Surat court has sentenced Rahul Gandhi to two years in jail in a defamation case, Renuka Chowdhary has also spoken of filing a defamation case against the Prime Minister.
What did Renuka Chowdhary say
In a tweet, former Union Minister Renuka Chowdhary, pointing to Prime Minister Modi, called him levelless and said that he called me Shurpanakha in the House. Renuka Chowdhary wrote that she would file a defamation case against the Prime Minister. He also taunted that let's see how these fast courts act now.
what is controversy
Let us tell you that on February 7, 2018, when Prime Minister Narendra Modi was addressing the Rajya Sabha, Renuka Chowdhary laughed out loud on something during that time. On this, the Prime Minister told the then Chairman Venkaiah Naidu, 'Chairman, I request you not to say anything to Renuka ji. Got the privilege of hearing such laughter today after the Ramayana serial. On this talk of Prime Minister Modi, the house echoed with the laughter of the MPs of the ruling party.
Congress leader Rahul Gandhi has been sentenced to two years in a defamation case by a Surat court on Thursday. However, Rahul Gandhi also got bail and he got 30 days time. During this time he will be able to appeal against the decision of the court. During one of his addresses in the year 2019, Rahul Gandhi had said that 'Why all thieves have Modi as their surname.'
Opposition leaders have criticized the decision on Rahul Gandhi being sentenced to two years and accused the government of suppressing the opposition with the help of government agencies. The Congress will also take out a protest march from Parliament House to Vijay Chowk against Rahul Gandhi's sentence on Friday. Leaders of many other opposition parties may also join the march.