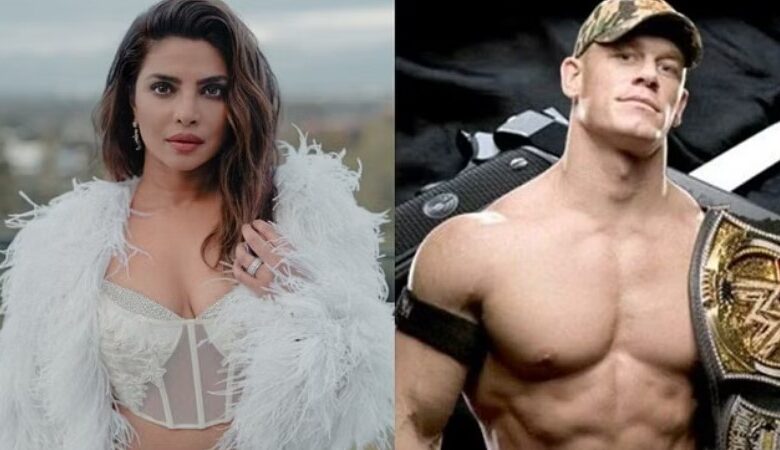 Priyanka Chopra Even though she has been missing from the Bollywood industry for some time, but the actress is seen flaunting her talent in Hollywood cinema. The Desi Girl will soon be seen in Russo Brothers' web series 'Citadel', which the actress is promoting heavily in India as well. At the same time, now another good news has come out for PC fans. Priyanka has signed a big project with WWE Champion John Cena.
Priyanka Chopra to share screen space with John Cena
Priyanka Chopra has taken the support of social media posts to announce her new project. The actress has been seen sharing a picture of an article stating that she is now going to work with John Cena and Idris Elba. The project is a film titled 'Heads of State'. If reports are to be believed then this Hollywood movie will go on floors in the month of May this year. Seeing this post of the actress, her fans are not getting happy. Also heartily congratulating Diva.
Fans giddy with Priyanka's announcement
Sharing the screenshot of the article, Priyanka Chopra wrote in the caption, 'On the next.' Also PC has written 'Let's Go' tagging John Cena and Idris Elba. How happy the fans are with this announcement of the actress can be gauged from the likes coming on the post. Priyanka's post has got lakhs of likes within a few hours, and this figure is increasing rapidly.
'Citadel' will rock on this day
Let us tell you that Priyanka Chopra is currently busy promoting her upcoming web series 'Citadel'. The actress has come to India for this, as well as promoting it in a grand way at the event. Priyanka was accompanied by her co-star Richard Madden at the premiere of Russo Brothers' series 'Citadel'. Let us tell you that this series of Amazon Studios is a love story with lies, deceit, adventure and suspense. It will be streaming from April 28, 2023.