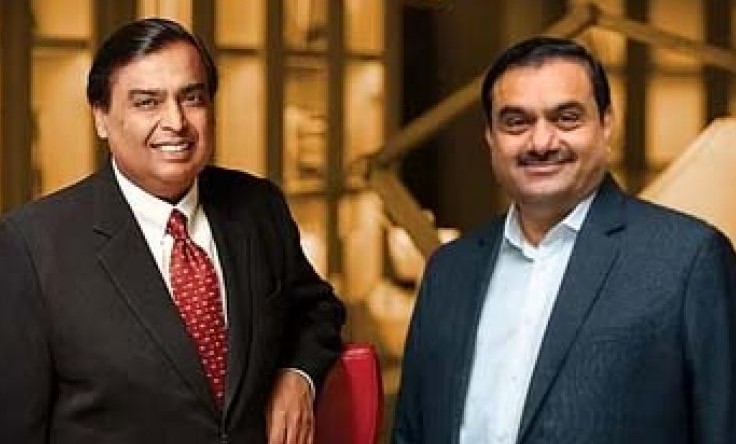 While the number of billionaires around the world has come down by 8 per cent this year due to a slowdown in the global economy, India has added 16 new billionaires. Rakesh Jhunjhunwala's family is at the top of these 16. After the death of Rakesh, his wife is currently handling the business.
According to the M3M Hurun Global Rich List, 176 new billionaires were created in 2023 from 18 industries in 99 cities across the world. In 2022, there were a total of 3,384 billionaires in the world. In 2023, their number has come down to 3,112. All of them are from 69 countries and they own 2,356 companies. In five years, the wealth of the Indian rich increased by $ 360 billion, which is equal to the GDP of Hong Kong.
Adani's assets reduced by 60 percent to $ 53 billion
According to the report, the wealth of Jeff Bezos of Amazon has declined by $ 70 billion this year, which is more than the losses incurred by Mukesh Ambani and Gautam Adani. Adani's assets have come down by $28 billion to $53 billion. It has declined by 60 percent. That means there has been a decrease of Rs 3,000 crore every week. Due to this, he has fallen from second place to 23rd in the list of rich. Ambani's wealth has decreased by $ 21 billion.
187 billionaires live in India, while there are a total of 217 billionaires of Indian origin.
Mumbai, Bangalore and New Delhi in top 25 in world rich list
China ranks first with 69 new billionaires
America ranked second with 26 new billionaires
Bezos suffered the most
Jeff Bezos tops the loss billionaires with a net worth of $118 billion. While Adani with assets of $ 53 billion is sixth and Ambani with $ 82 billion is in seventh place.
Tesla's Elon Musk has lost $48 billion, Sergey Brin $44 billion and Larry Page $41 billion. Dmart owner RK Damani's property has decreased by 30%. He has dropped out of the list of top 100 rich.