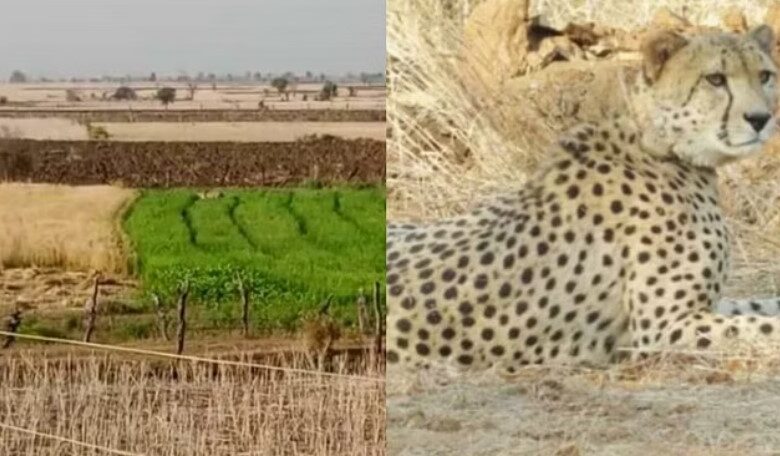 Asha, the female cheetah of Kuno National Park, has now followed the path of male cheetah Pawan. Asha is out of Kuno for the last three-four days. His movement is in the area of ​​Dhoria Ghazigarh of Bairad tehsil of Shivpuri district. Asha has camped in the area of ​​Dhoria and Ghazigarh. Kuno Forest Department team is on the spot and monitoring Asha by tracking her through her caller ID.
Out of the Kuno National Park for four days, the female cheetah Asha has not yet taken a single prey, due to which she may be hungry. Among the cheetahs brought from Namibia and South Africa, the male cheetah Pawan and the female cheetah Asha are continuously moving out of the Kuno National Park. Right now Pawan Cheetah is in Kuno Park, but Asha is outside Kuno National Park for the last four days.
death of two cheetahs
Two cheetahs have died in the Kuno National Park in a span of one month. Most recently, on 24 April, adult male Uday, aged about 4 to 5 years, died, one of 12 cheetahs that arrived from South Africa on 18 February. Uday was released on April 18 in enclosure number two of the large enclosure. Earlier on March 27, female cheetah Sasha, who came from Namibia, died of kidney failure. At present, after these two deaths, Kuno National Park now has nine male and nine female cheetahs, besides these there are four cubs, which were born in Kuno National Park itself. At present all the four cubs are healthy and are with their mother Siya.