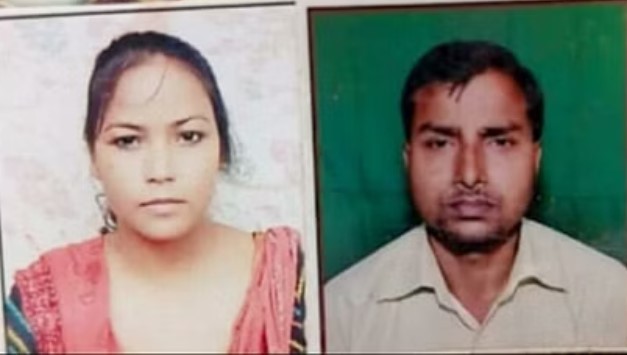 A young man killed his wife and a four-month-old lactating girl with an ax in Majra Rudi Kheda of Majra Rudi Kheda of Barasgawar police station area of ​​Unnao district of Uttar Pradesh. After this, he committed suicide by hanging himself from his wife's saree. He was preparing for competitive exams but was mentally disturbed due to lack of success.
Mohan Kumar (35), son of retired Kanungo Shyamlal, resident of Rudikheda village of Barasgwar police station area, lived in a separate house with his wife Seema (30) and four-month-old daughter. Late on Sunday night, after a dispute with his wife in a family feud, he strangled his wife to death with an axe.
Suicide after killing wife and daughter
After this, after killing her four-month-old daughter, she herself hanged herself in the same room. The people of the locality and the village were there because of Bhagwat Katha going on in the Jagannatheshwar temple located near the house. After the story, when the people of the neighborhood reached the houses, some women informed about the complete silence in Mohan's house after screaming.
Neighbors gave information to relatives
Neighbors informed Mohan's younger brother Sohan and father. When the relatives reached the house, they informed the police when all the doors were closed from inside. SO Rajpal reached the spot and entered by breaking the window of the room on the second floor.
married two years ago
According to Bhai Sohan, Mohan used to be mentally disturbed while preparing for competitive exams, trying for a job and failing. He was also undergoing treatment in Lucknow. He was married two years back. Additional Superintendent of Police Shashi Shekhar Singh also reached the spot and called the forensic team and got the investigation done. All the three bodies were sent for postmortem at 2 o'clock in the night.