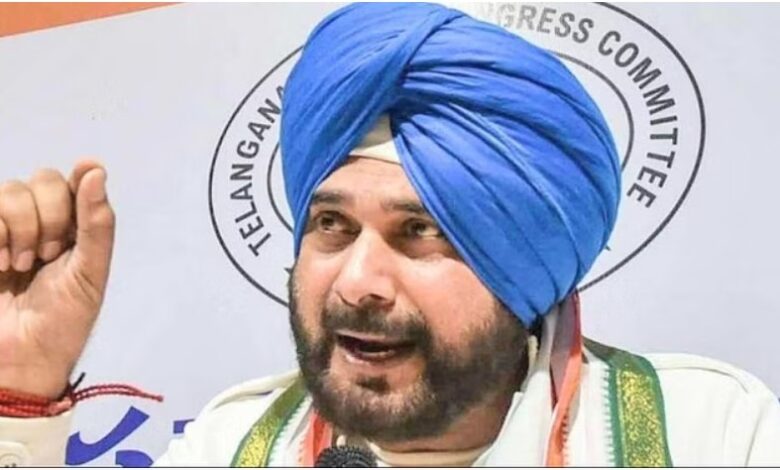 Punjab Congress The factionalism came to the fore when Navjot Singh Sidhu remained absent from the fury march of the Congress in Patiala. In fact, the Punjab Congress took out a fury march in Patiala to protest against the cancellation of Rahul Gandhi's Lok Sabha membership. Punjab Congress chief Amarinder Singh Raja Warding, CLP leader Pratap Singh Bajwa, Punjab in-charge of Congress Harish Chowdhary besides former minister Brahm Mohindra were present in this fury march. When a question was asked to Wading in this regard, he said that many leaders of the state level have not reached this fury march at the district level.
On not meeting Sidhu till now after his release from jail, Warding said that Navjot Singh Sidhu is his elder brother. There is no anger with him. Will meet Sidhu soon if time permits. He said that the entire Congress party is united and will strongly raise its voice against the wrong policies of the government and in public interest. Sidhu is a respected leader of the party. Wahe Guru should keep him in Chaddi Kala. After his release from jail, he himself welcomed Sidhu by tweeting.
Warding spoke in the Amritpal case – scripted story
On the Amritpal Singh episode, Warding said that it all looks like a scripted story. Sometimes it is being told that Amritpal Singh is here, and the very next day he is told to be hiding somewhere else. The Mann government is fooling the people of Punjab. On the issue of farmers not yet getting compensation for damage to wheat crops due to rain, Wading said that the Congress demands that the affected get compensation of Rs 30,000 per acre. If needed, agitation will also be done against the government along with the farmers on this issue.
Took a jibe at 'CM The Yogashala'
On opening 'CM The Yogashala' in Punjab, Wading took a jibe at the government and said that the government has been making people of Punjab do yoga for the last one year due to its wrong policies. People have been doing yoga for centuries. The government should take steps to improve law and order in Punjab.
On the CM's announcement to open the sealed report related to drug smuggling, Wading said that this envelope should have been opened a year ago. So that the reality can come in front of everyone and the accused can be punished. Warding described the Modi government at the Center as a dictator and said that his membership has been canceled to silence the voice of Rahul Gandhi.