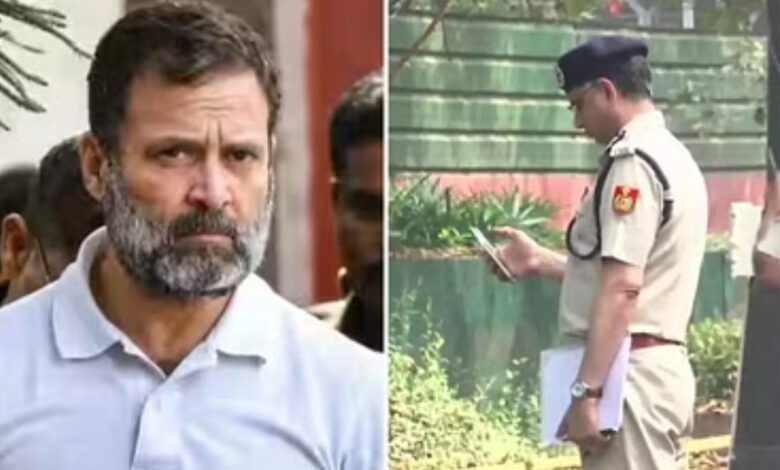 Delhi Police has reached the house of Congress leader Rahul Gandhi. Delhi Police wants to talk to Rahul on his statement in Kashmir. For information, let us tell you that on March 16, the Delhi Police had given a notice to Rahul Gandhi but Rahul did not respond. After this Delhi Police has reached his house today.
Congress leader Rahul Gandhi had said in Kashmir that he has met women and many of them have complained of sexual harassment. Even today sexual harassment of women is happening. Delhi Police wants to know the details of those women from Rahul so that legal action can be taken.
Special CP (L&O) SP Hooda said that we have come to talk to Rahul Gandhi. On January 30, Rahul Gandhi made a statement in Srinagar that he met several women and told them that they had been raped. We are trying to get details from them so that the victims can get justice.