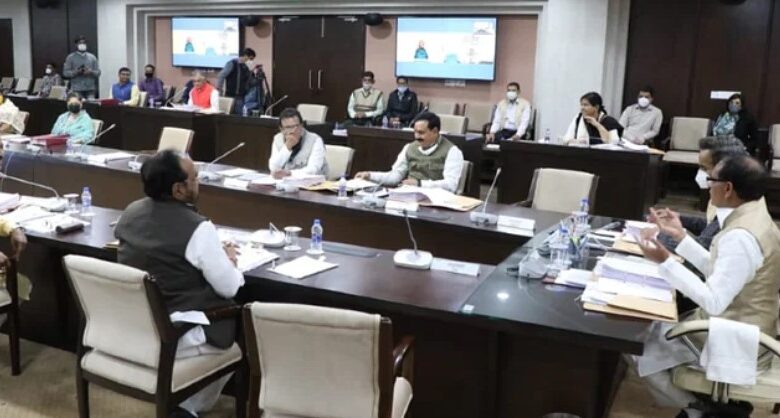 Chief Minister Shivraj Singh Chouhan The cabinet meeting under the chairmanship of will be held on Tuesday. Many important proposals can be approved in the meeting. In this, a proposal will also be made to end the concession of films to be shot in the state. After the approval of which, the concessions available for promoting the state in films may end.
The state government had implemented the new film tourism policy of Madhya Pradesh in 2020. In this, a provision was made to give special concessions for promoting the state in films. Apart from this, concessions were also given on skill development and employment through films. But film and web series producers are not following the provision of promoting Madhya Pradesh. However, they are applying for grants. At the same time, employment is not being given to the local people in films. That's why the government is going to abolish the provision of giving special concession. Film makers in the state will not get any special concession if the proposal is approved after discussion in the cabinet.
PM Shree School will get approval
After CM Rise School, now the state government will come up with a proposal to start PM Shree School in every district. After the approval of this in the cabinet, the work on PM Shree School will start. Apart from this, a proposal for approval of administrative permission for the establishment of a new medical college in Budhni will also be brought in the cabinet. Along with a 500-bed hospital, a 60-seat nursing college and a paramedical college will also be established here.
this proposal will also come
A proposal to save the spare parts and engine of government helicopter Bell-430 will also be brought in the cabinet. On the other hand, acceptance of free government return land for procurement of food grains on support price, operation of PDS and other government schemes and for meeting the deficit, ten thousand square feet of government land in Malharganj tehsil of Indore to the Bharatiya Kisan Sangh Malwa province. Will allot at rates.