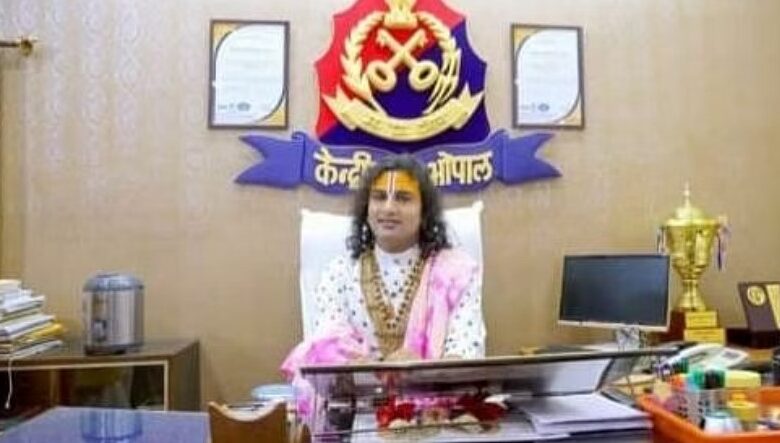 A photo of narrator Aniruddhacharya, who was threatened with a bomb for not giving one crore rupees, is going viral. He is sitting on the chair of Bhopal Central Jail Superintendent in the photo. Now various kinds of discussions are being held regarding this.
Narrator Aniruddhacharya had reached the Central Jail on April 8 to deliver a spiritual discourse. Here, along with the officers and employees of the jail, the inmates of the jail also heard him. Narrator Aniruddhacharya reached the Jail Superintendent's room along with giving discourse in the jail. Here he sat on the jail superintendent's chair. Now this is being discussed.
In fact, no other person can sit on the chair of a government official except the senior officers of the departmental or other office. Even no other government officials-employees can sit here. Now, after the picture of the narrator sitting on the jail superintendent's chair went viral, various discussions are going on saying that it is against the rules.