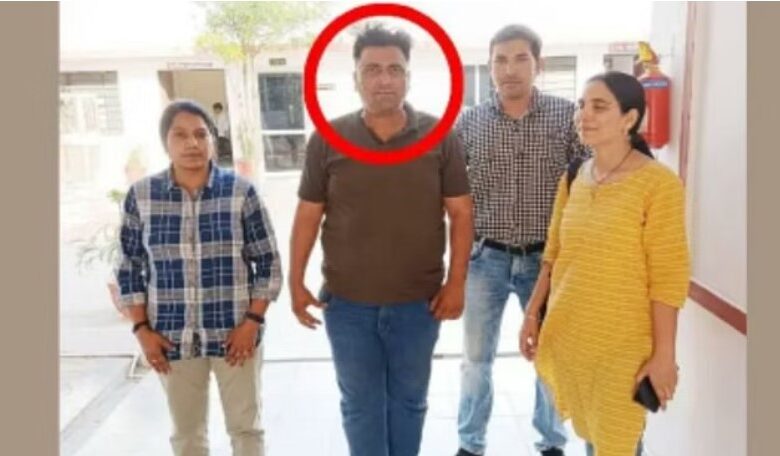 The State Cyber ​​Cell of Madhya Pradesh has arrested the accused who duped a jeweler of Bhopal by posing as an Income Tax officer and threatening to raid him for Rs 5.20 lakh. The swindle took place in the month of March. The complainant had registered a case in the State Cyber ​​Cell four days back.
On the fourth day of the registration of the case, the State Cyber ​​Cell arrested the accused from Pali in Rajasthan. The accused is so clever that 62 cases of cheating and forgery are registered against him in Rajasthan and other states. He cheats in the name of former ministers, IAS, IPS officers. He has also cheated in the name of former collector. The accused has cheated the jeweler of Bhopal by posing as an Income Tax officer. Police is interrogating him by taking him on remand.
Arrested from Pali, Rajasthan
According to ADG Cyber ​​Cell Yogesh Deshmukh, a reputed jeweler of Bhopal was deposited Rs. The complainant got the FIR done on 14 April. After this the cyber police arrested Suresh Kumar s/o Bhanwarlal (40) from Pali, Rajasthan.
This is how he used to execute the incident
The accused earlier used to take SIMs of mobile numbers matching the series of VIP mobile numbers of Income Tax officials. After this, through social media, the information about the raids conducted by the former Income Tax Department and the details of the action taken was searched. After this, he used to call the concerned person by posing as former minister-IAS-IPS officer. After collecting information about the action taken from social media and official website, he used to do Reiki of the person who was to be cheated.
Used to take the number as an officer
After recceing the person from whom he wanted to cheat, posing as a senior police officer of the concerned area, he used to call the PA of the Income Tax Officer on the landline and on the pretext of giving secret information, used to get the phone number of the Income Tax Officer. After this, the person whom he used to target would call and talk to him posing as an Income Tax officer and by telling the information collected through social engineering, he used to cheat by threatening to raid.