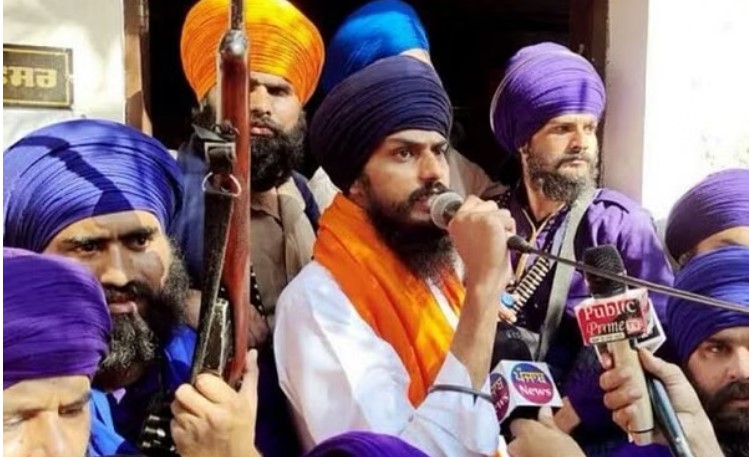 Amritpal's intentions were very dangerous. He was brainwashing drug addicts and ex-servicemen to involve them in terrorist activities. Police officials said that after returning from Dubai, Amritpal started a de-addiction center in his native village Jallupur. At the same time, he started looking for ex-servicemen who had retired from the army, so that they could be used for arms training. He identified two ex-servicemen and brainwashed them to join him. They have been identified as Varinder Singh and Talwinder Singh.
Both of them started giving arms training to the youth admitted in Amritpal's de-addiction center. For this he put the slain terrorist Dilawar Singh in front of the youth as a source of inspiration. By becoming a human bomb, Dilawar Singh blew up former CM Beant Singh along with himself. Police said that when Amritpal took over the command of 'Waris Punjab De', he had only two personal guards at that time.
Suddenly the number of guards near him had increased. The number had gone up to 16 earlier this year. The surprising thing was that seven of these people were those who were admitted to the de-addiction center to quit addiction. Both the ex-servicemen trained him in handling weapons during his treatment. Police said that Varinder Singh has been arrested while Talwinder Singh is absconding. The arms licenses of both have also been cancelled.
Training was given in the firing range in Jallukheda
Police said that he had built a firing range on the banks of the flowing river near Jallukheda, where the youth were trained in sophisticated weapons. This has been revealed from the video and photo found from the mobile phone of his gunman Tejinder Singh Gill. In some videos, he is explaining the youth closely about weapons. Some photographs have also been found, in which holograms of the Anandpur Khalsa Army were also made.